IT'S 2020 and IT'S TIME TO THRIVE!
- Nuala Maguire -
GET FRESH FOR FEBRUARY!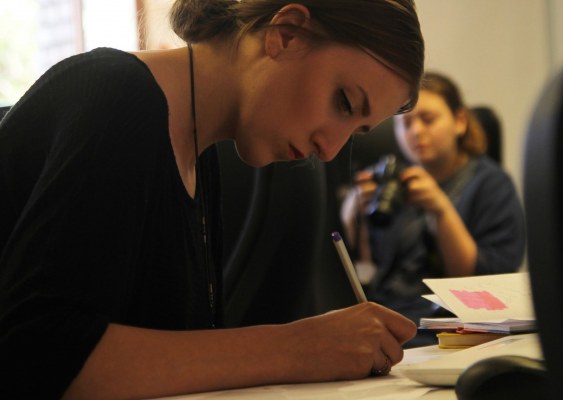 It's time to think about what your goals are! So, you have been paralysed in a state of Instagram comparison all Christmas– with no money and an anxious brain that is telling you need to be doing more and yet still you haven't made your bed? NEWS FLASH its 2020 and its time to get inspired!
There is nothing more reassuring than knowing that your goals will lead you along the right path! So quit your wallowing its 2020 - empty your overflowing bins -get some vegetables in your fridge because we all know 'HEALTH IS WEALTH' and let's start making some good new habits for the year and get rid of this January lull – You can do anything if you put your mind to it – FACT and FYI you are far more intelligent than your 16 year old self- people think you are brilliant and your potential is still going to be met -you just have to FOCUS and get a grasp on your middle of the day laziness!
That is right the JANUARY BLUES are over you've forgiven your sister for her permanent mood swings over Christmas and any drunken mistakes on New Year's eve are SO LAST YEAR- maybe you are more selective about your alcohol choices now since the Jager bomb chunder in your friends plant pot- It is all a learning curve!
BUT SERIOUSLY >>>
Here are some top tips on how to activate your day, month year! And I will let you into another secret none of these tips include using social media to compare your life to someone else's NO WAY hosay stop right there and get sort your S**T out!
TOP TIP NUMBER 1 GET GOOD AT INVITING PEOPLE PLACES!
OK so, don't bribe anyone to get what you want cos everyone knows that's a sure-fire way to being really poor and surrounded by fake friends…HOWEVER let's start inviting people into our ideas! Ever get so many thoughts and not share them and end up like a coach potato wondering why you're stuck in a rut! SHARE THEM -write them in a journal /have people over for a game's night – (if your anything like me your actually secretly very good at card games and let's face it seeing everyone's competitive streak is hilarious!)
TOP TIP NUMBER 2 That thing that you've been wanting to do – GO AND DO IT!
Be a researcher and enjoy the process- Get online and reach out – Where can I … Go and record a song? Go to a climbing wall? Join a sports team, make a podcast! There are so many resources to get your MOJO going – want to learn a new skill – MAKE IT HAPPEN! Got a secret skill that is just gathering dust – Get your Spanish language skill flaring -join a translating class or a group of Spanish speakers! Enjoy photography- see if you can team up with some friends and make a personal project the options are ENDLESS! Google is your friend in this situation – follow your interest -you never know what you might find! Check out Eventbrite for workshops in your city -some are free, and many are going to spark your curiosity!
TOP TIP NUMBER 3 Create some structure!
Create your life - Make your day to day routine work for you! How is your week fixed got 30 hours of lessons because your studying to be a pharmacist or only 10 hours a week on your Creative Arts course – NO MATTER WHAT YOU DO – Nobody will make it more interesting for you! YOU HAVE TO TAKE THE LEAD BOO – YOU ARE THE AUTHOR OF YOUR OWN LIFE- THE WORLD IS YOUR OYSTER… (insert other cringey, relatable quotes) OK so they are cringey, but they are true! You have two assignments this month not bad? Ever thought about how your balancing your week? Are you the type of person that needs to exercise to get motivated? What gets you up in the morning – DO you need to have a plan to look forward to at the end of each week? Do you need to schedule a phone-call with your German soul mate that you met at a festival -who lives in Berlin because they are always doing things that keep you excited! DO IT – Make that call! DO WHAT WORKS FOR YOU! Also, if you want to get ahead -break the mold, find out how to manage your finances better – there is an app for everything these days – get savvy get to it because you are in charge of YOU!
WOKE REALISATIONS/ (general organization):
Don't procrastinate, track your time, take regular breaks, set yourself deadlines (wake up before midday), Plan ahead with study, lessons, travel and free time, eat healthy, get plenty of sleep AND ENJOY IT WHILE IT LASTS.
RECAP
What have we learnt?
GET SHARING-BUY SOME CHIPS AND DIP (GO ALL AMERICAN ON IT) and INVITE PEOPLE OVER
START THAT HOBBY THAT YOU KEEP PUTTING OFF- YOU CAN DO IT!
MAKE A PLAN AND STICK TO IT AS BEST AS YOU CAN!
As if I even had to tell you that there is so much to look forward to for the year ahead February is the most incognito month – That's right it is your secret weapon- Whether its Self love or romantic love we have Valentine's Day coming write a poem -share a meal whether with friends-lover or your FAB DAMN SELF!